French MMA fighter on his love for Discovery Bay and his favourite spots for outdoor activities in Hong Kong
Article shared from: Explore Discovery Bay with Marc Guyon | Hong Kong Tourism Board (discoverhongkong.com)
Written by South China Morning Post (Morning Studio)
As you step off the Discovery Bay ferry pier, the sight of the circular, tree-lined DB Plaza instantly brings to mind a lively seaside resort town, with children skateboarding, diners enjoying wine al fresco and couples strolling along the promenade. This is what lured Marc Guyon, French mixed martial artist and wing chun instructor, away from the city centre seven years ago and found a new home at Discovery Bay. ​
Guyon, 38, began training in various combat sports, such as boxing, Brazilian jiu-jitsu and Muay Thai, at the age of 15. While growing up in Marseille, he became fascinated by old Hong Kong kung fu films, including Sammo Hung's Warriors Two (1978). He studied wing chun — a simplified form of kung fu — of which Chinese-American kung fu star Bruce Lee was the most famous practitioner. Guyon later combined wing chun techniques with other combat sports in his MMA fighting style.
Guyon says he moved to Hong Kong in 2014 because of his desire to practise authentic martial arts. He originally lived in Central, where he worked as a financial controller while still competing in MMA. He used to visit Discovery Bay, on the southeast coast of the mountainous island of Lantau, to teach kung fu to a friend's children at weekends.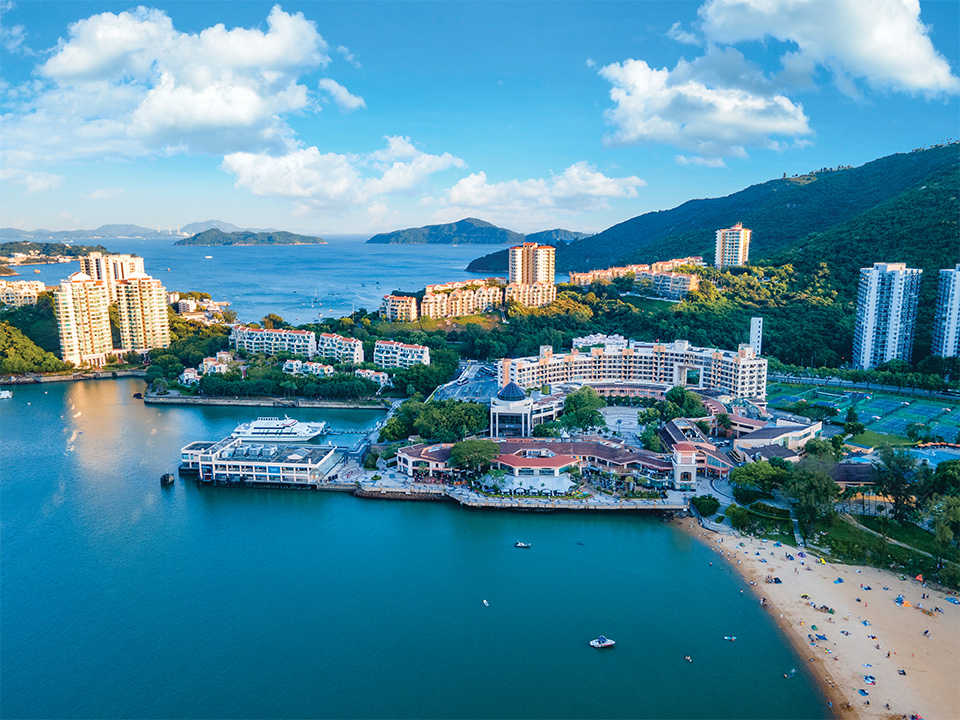 Relaxing waterfront resort town
Initially, Guyon felt Discovery Bay was much too remote, as he had to take a ferry every time he gave a lesson. But after choosing to coach the children outdoors on the scenic Tai Pak Beach next to the pier, he was quickly charmed by the tranquil, relaxing resort town.
Within a few months, he had quit his job and moved there to become a full-time MMA fighter and instructor. "Discovery Bay is quite a special place," he says. "It [feels] similar to Europe, from the architecture to the people. It's less crowded [than the city centre]. It's easy to go to the beach. Because I am from the South of France, I like to be by the beach."
Guyon says he loves living and working in Discovery Bay because of the international vibe of its 20,000-strong, close-knit community, whose members come from 50 different countries. He also enjoys its easy access to a wide range of restaurants, cafes and bars.
Nature on the doorstep
Guyon loves to hold outdoor classes around Discovery Bay, including Tai Pak Beach, the tree-lined Central Park and smaller local parks near the residential area. When he is not teaching or training, he likes to walk along the lesser-known Sam Pak Wan Beach near DB North Plaza.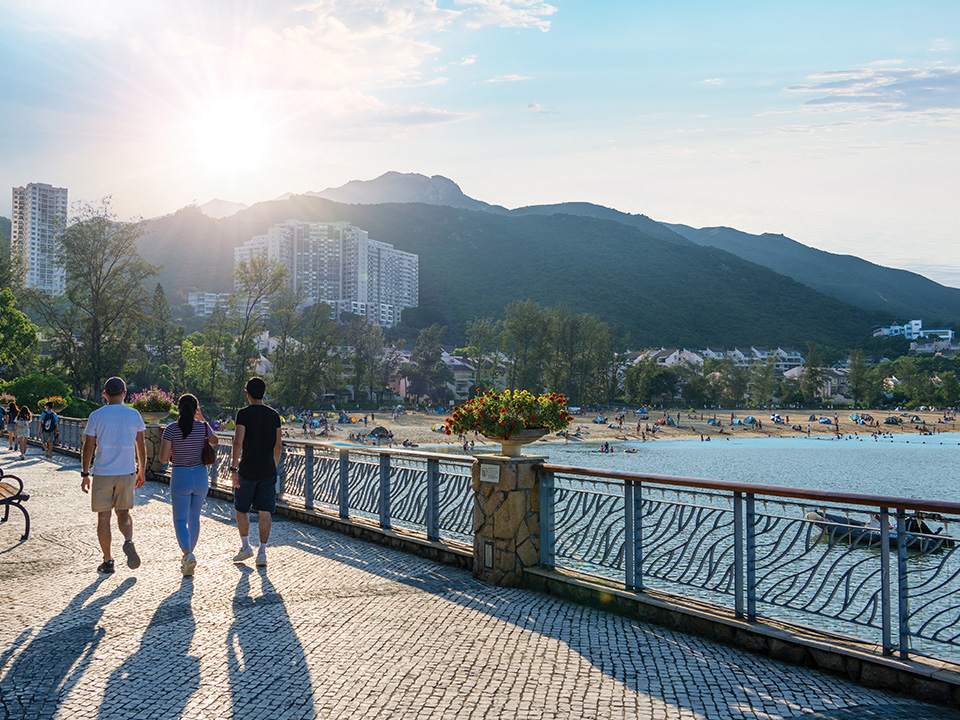 "Living here means you are so connected to nature," he says. "There are all kinds of great mountain hiking trails around Discovery Bay, like the one to Lo Fu Tau ('tiger's head') Viewing Point. The hike along Lo Fu Tau Country Trail takes about an hour and offers stunning panoramic views over the island and Discovery Bay.
Another family-friendly hike is a trail connecting Discovery Bay with another waterfront town, Mui Wo, which passes the quaint Trappist Haven Monastery, also known as Our Lady of Joy Abbey, and its secluded garden. "It takes around two hours and is a perfect distance for families to enjoy hiking," says Guyon, who took his two children, aged seven and five, on this hike just a few months ago.
He also frequents Nim Shue Wan Tsuen, a village to the south of Discovery Bay, where he sometimes buys fresh produce from the small organic farms.
A green community
Hailed as one of the most sustainable communities in Hong Kong, Discovery Bay's developer has introduced eco-elements to various aspects of the neighbourhood, from planned green zones, low-energy consumption and emission vehicles, to the island's own food and glass waste recycling facilities. The golf carts that run around town, as well as the lack of diesel vehicles, also contribute to the town's laid-back charm.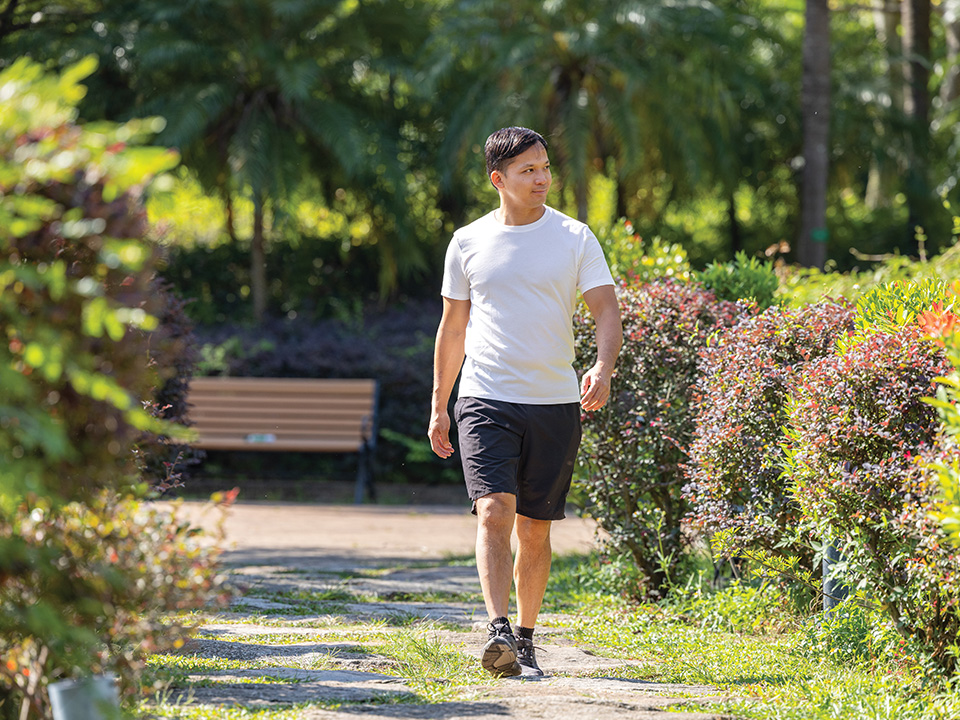 "Centre of the world"
Guyon says he has made the relaxing resort town of Discovery Bay his home for the past seven years because it allows him to enjoy an active lifestyle.
He likes the fact that it is within easy reach of not only the island's countryside trails and beaches, but also Hong Kong Disneyland, nearby urban centres (it's a 25-minute ferry ride to Central or a 15-minute bus ride to Tung Chung) and Hong Kong International Airport at Chek Lap Kok, which is just 30 minutes away.
"I always think Hong Kong is the centre of Asia; the world is now centred around Asia; and Discovery Bay is the centre of Hong Kong. So, by that logic, Discovery Bay — people may say I'm crazy for saying so — is the centre of the world," Guyon says with a smile.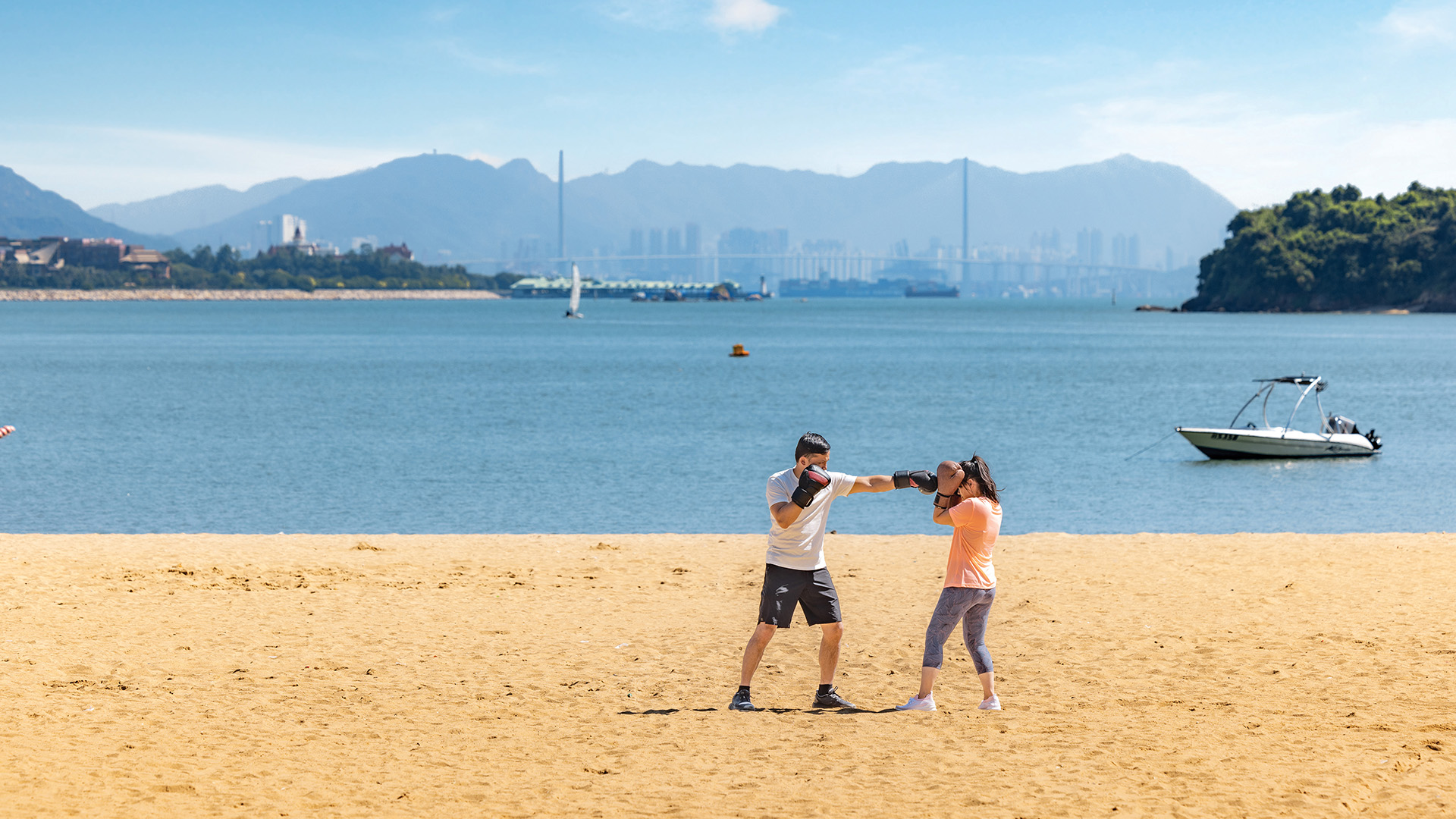 5 of Marc Guyon's favourite Hong Kong spots for outdoor activities
After an intense martial arts training session, it's good to cool down with an easy workout. The Dragon's Back hiking trail on Hong Kong Island is a good, family-friendly option.
If you are an experienced hiker and keen to improve your explosive cardiovascular power, try to tackle the Twins, a steep and physically demanding trail leading to two peaks on Hong Kong Island, from Wong Nai Chung Reservoir to Stanley Gap Road.
A refreshing, lesser-known hike leads from Sai Wan Pavilion at Sai Kung's Tai Long Wan, to Sai Wan and Ham Tin Wan.
Exercising outdoors is a great way to feel free during training. In Discovery Bay, you can go jogging between DB Plaza and DB North, or run up the steps at the amphitheatre near the residential estate Siena Two.
Rest and recovery are important after training. One great relaxing place to visit is the easily accessible Shek O Beach on Hong Kong Island.