28/10 : Hong Kong French Happy Hour
Belle soirée à Hong Kong ce soir pour commencer le weekend ! 🙂👍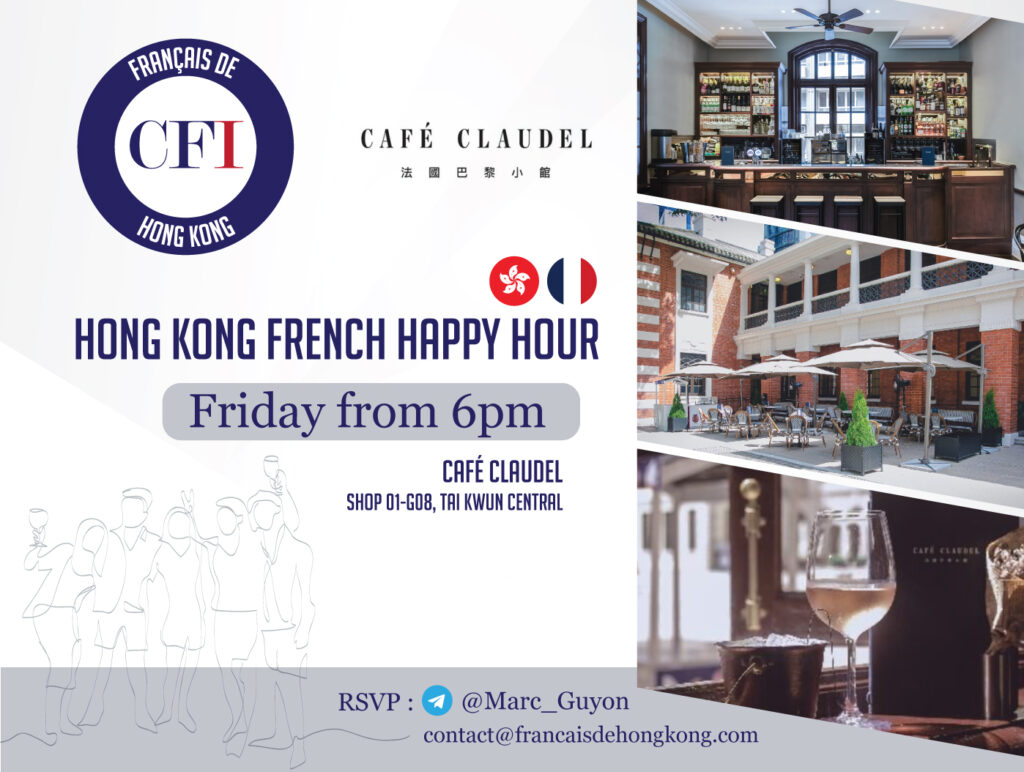 This event is open to all French and non-French speakers.
The objective is to connect the HK and French community, especially for:
* Mixed couples
* Binational families
* Making new local or French friends
* Learn French or Cantonese
* Cultural exchanges
* Just an excuse to party!
Let's meet on Friday 28/10 from 6pm!
Café Claudel
Shop 1, G08, Tai Kwun, 10 Hollywood Road, Central & Western District, Hong Kong
Contact:
Carmen 91417779 (Cantonese) https://wa.me/85291417779

contact@francaisdehongkong.com
Telegram @Marc_Guyon https://t.me/Marc_Guyon
WhatsApp +852 93032996 https://wa.me/85293032996