Meet up in Tokyo ! (Wednesday 14 June)
June 14 @ 7:00 pm
Free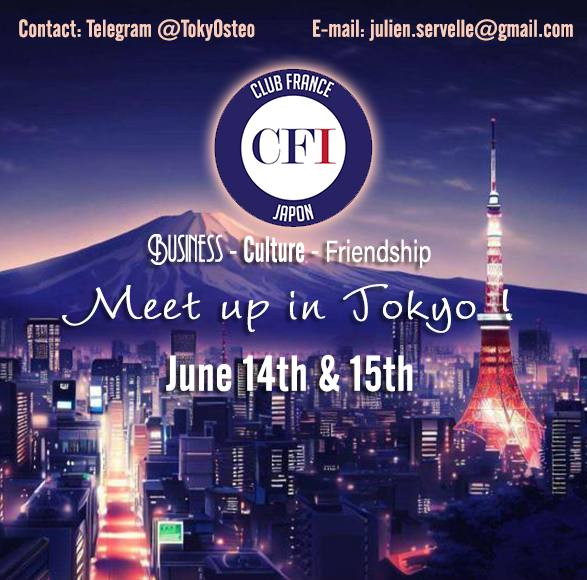 Join us for a new type of events, the CFI (Club France International)!
Dinner events are planned on June 14th and 15th, private meetings are also possible around a coffee, breakfast or lunch.
Contact us for more info.
In the presence of Marc Guyon, let's connect with French expats and francophiles (French speaking is a plus but not a requirement).
For business, for cultural exchanges, or simply for socialising, CFI is now the new network to be in. More info: About CFI – Club France International
RSVP by email: julien.servelle@gmail.com
or by Telegram: @TokyOsteo https://t.me/TokyOsteo
The exact location will be sent to registered guests.
RSVP below for Wednesday 14th June.
RSVP for Thursday 15 June here : Meet up in Tokyo ! (Thursday 15 June) – Club France International
Attending
I'm in on Wednesday 14th June.